Descent into the Ardèche River Gorges in canoe
Canoe Ardèche ½ day
2 small descents over the Ardèche River by canoe of 7 km and 13 km: the pleasure of the canoe over the Ardèche with passage under the Pont d'Arc without getting tired!
Canoe Ardèche 1 day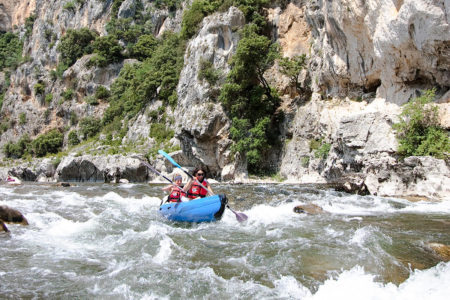 Cross the entire Ardèche River Gorges Nature Reserve in intense mode with canoe trips of 24 km or 32 km. Sportsmen, to your paddles!
Do you dream about going down through the Ardèche river gorges in a canoe or kayak?
With our 30 years experience, the Océanide Canoë team can make your dream come true!
Show prices and book online your descent
For unforgettable days in the Ardèche river gorges nature reserve, the Océanide Canoë team guarantees the warmest of welcomes as well as top quality service.
We are dedicated to your well-being and safety.
From beginners to experts, enthusiasts of fast swoops or lovers of drifting with the current, the Océanide Canoë team, canoe rentals in Ardèche, will help you make the most of all the different ways to enjoy one of most beautiful canyons in Europe as a couple, with your family or with friends.
The other Océanide Canoë activities
Canyoning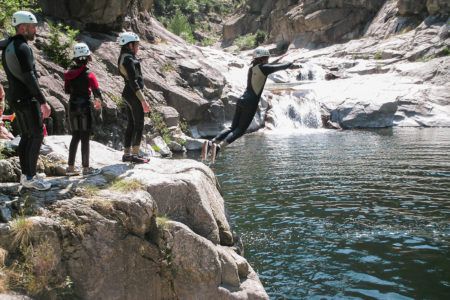 Playful and refreshing, canyoning in the Ardèche immerses you in the heart of the Cevennes canyons with the essential passages of slides, rappelling under waterfalls and sensational jumps!
Via Ferrata / Via Corda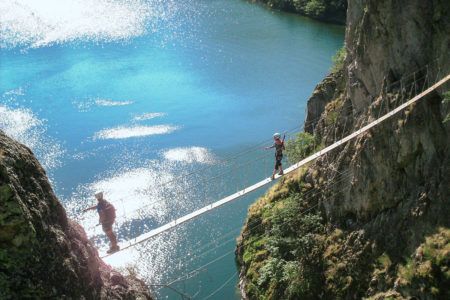 No need to know about climbing to rise along the rocky walls of the Ardèche! Equipped with cables, rungs and zip lines, the Via Ferrata allows you to climb them safely.